12May5:30 pmAUCSA Elections GA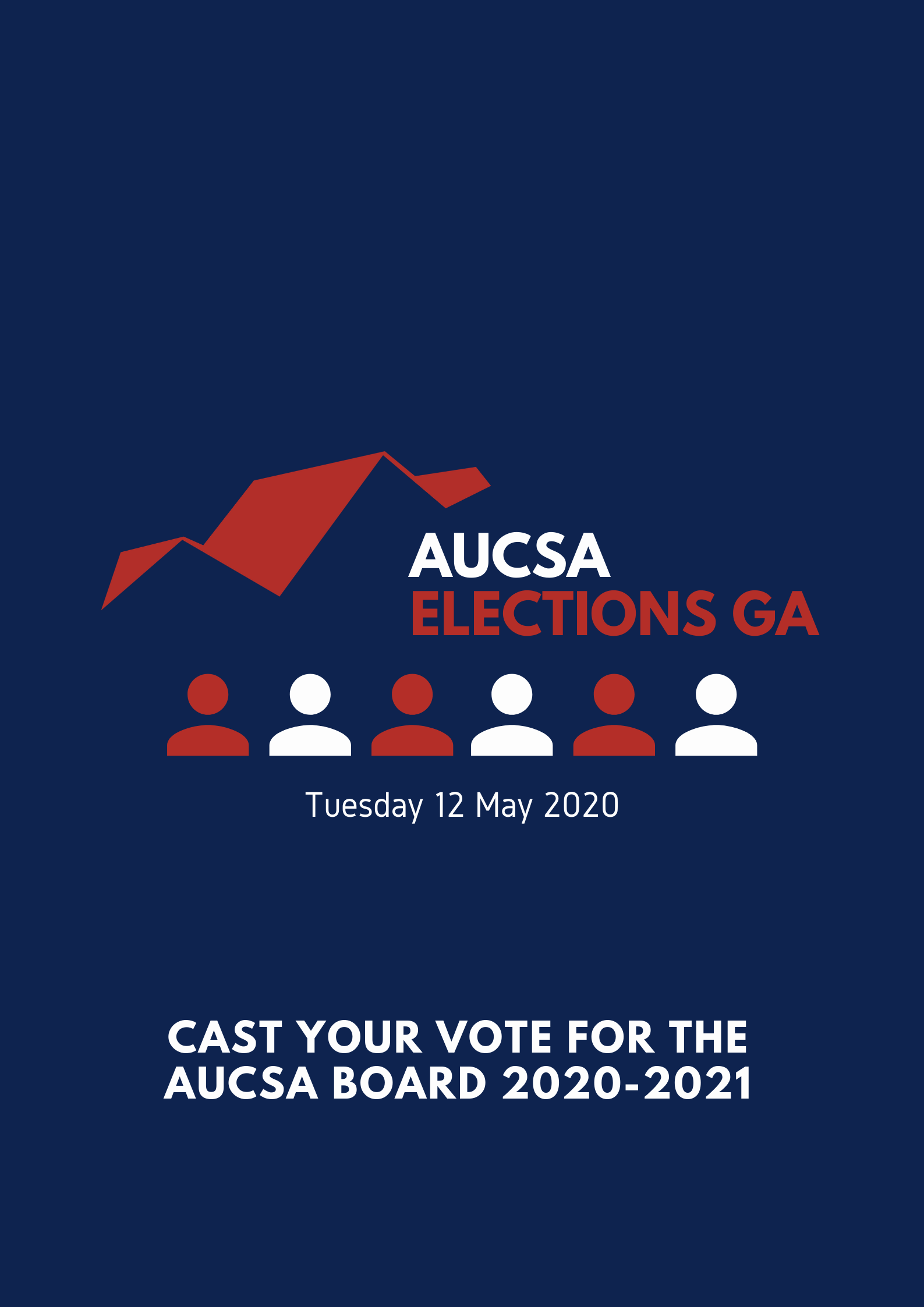 Event Details

The AUCSA Board Elections are in full swing, and this is going to end at the Elections GA, where you will be able to vote for the AUCSA Board 2019-2020! At the GA, all candidates will give their final speech, and you can ask them your burning questions, after which you will cast your vote!

Next to this, the Elections Commission will present their proposed board. After completing the full elections procedure, the Elections Commission will put together six candidates who they think are the best fit for the next board. Know that the proposed board is only a recommendation, as in the end your votes will determine the next AUCSA Board.

Wondering who the candidates are? Be sure to check out https://aucsa.nl/elections/, as the candidates will be posted here shortly.

Due to the Covid-19 outbreak, the Elections GA will take a different format than how previous GAs have been held. This year, the GA will be held online, so that all AUCSA members can still attend. Technicalities and logistics of this will follow shortly, so be sure to check up on this page for more information!