Internal positions
Here you can find an overview of all our Committees, Commissions, and Teams that are currently looking for members. Always wanted to be part of a board? This is the place to start!
Does your board have open positions?
Let us know by contacting marcello.benedetti@aucsa.nl
ZEN
ZEN is AUCSA's committee for mindfulness and stress relief. We focus on organising events that facilitate personal growth and allow you to take a break from the rush and routine of every day life. We host weekly yoga classes, mindfulness workshops, tea times and much more!
Newscast
Are you interested in journalism, filmmaking, or just want to be involved with the community? Then Newscast is for you! Newscast is the AUCSA multimedia tool to keep the community updated on past and upcoming events, while also making fun skits and performing interviews with students. No experience needed. See the form for more information about each position or check out our instagram @newscast.aucsa.
Deadline is the 28th.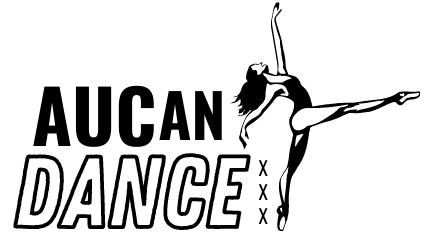 AUCanDance
Hello hello :)) AuCanDance has one open position this coming year: general board member !!! This position is a very general position in which you will help with any of the ongoing projects and floating tasks that the board is working on. You should definitely apply to be part of our beautiful board, make new friends, and organize super fun dance-related events!
Our applications are open until the 1st of October!
Pangea
Pangea is AUC's sustainability committee, we pride ourselves in taking a holistic approach to the implementation of sustainable practices. This year we have two open positions for general board member. This role comes with general responsibilities such as helping out with ongoing projects and organising upcoming events. It's a great way to meet new people and fall into new social spheres as Pangea collaborates with a lot of other committees as a way to promote sustainable practices at AUC and in the wider community. Our activities include educating and running workshops for students, hosting seasonal Down-To-Earth Dinners where people with like-minded intentions can congregate, and making changes on campus by campaigning for change in the curriculum and recycling system. Applications are now open, come join the Pangea family—we can't wait to hear from you!!
Deadline is October 6th.
TedX
TEDx is still looking for a Secretary, Head of Acquisitions (Treasurer), Head of Logistics and Head of Public Relations
Cut
General Board Member:
As a general board member in CUT, you will get to participate in and learn about all aspect of the committee; film production, screening, workshops and others. Your position is crucial since every other CUT member can reach out to you. As a general board member, you will also have the opportunity to create your own events. In short, being a GBM in CUT is essentially being the committee's joker card (which is pretty fun). APPLICATION will OPEN SOON so keep your eyes and ears open!!
Jeugdlab
What is Jeugdlab?
A super fun opportunity to get out of the AUC bubble organizing workshops of all sports for cute adorable kids right here in flevo park!!!
Want to join the board next year? We are still looking for a Chair, treasurer, secretary, PR, workshop manager, volunteer coordinator.
UCSRN Team
Team Description:
The UCSRN team is responsible for organising a variety of sports and cultural events across UC schools all across the Netherlands! It is an exciting opportunity to meet students from other schools and collaborate on big events, as well as leading AUC to victory in the annual UCSRN Tournament (a massive sports and arts tournament among all of the UC's)! If this sounds like something you would be interested in, please don't hesitate to apply!
Open Position: General Board Member
As a general board member, your task is to help out the other members of our team where needed and to make sure all goes well within our team. Furthermore, you will help organize events and come up with creative ideas for new events. 
More information can be found on the UCSRN Team Instagram: @auc_ucsrn_team
Deadline:
Friday September 29th